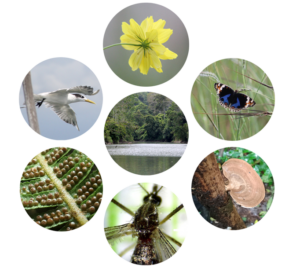 We are pleased to invite you to the 5th International Conference on Life Sciences and Biotechnology (ICOLIB) on 12-13th September 2023 at The University of Jember. This year's conference's theme is "Global Insights and Innovations of Life Sciences Research in the Post COVID-19 Era" which provides a platform for researchers, scientists, industry professionals, and policymakers to share their experiences, knowledge, and insights on the latest advances in life sciences research and development.
As the world recovers from the COVID-19 pandemic, it is more important than ever to explore new approaches to addressing global health challenges. Our conference will feature keynote speakers, panel discussions, and interactive sessions designed to encourage interdisciplinary collaboration and innovation.
We welcome participants from a range of disciplines: biotechnology, pharmacology, biochemistry, medicine and biomedical engineering, biostatistics, agricultures, environmental science, nutrition science, bioinformatics including data science/artificial intelligence/machine learning, and other related fields. Whether you are a researcher, industry professional, or student, you will have the opportunity to engage with peers and experts from around the world, share your ideas, and gain insights into the latest trends and technologies in life sciences.
Join us for this exciting event and be part of the conversation as we work together to shape the future of life sciences research and development. We look forward to seeing you there!