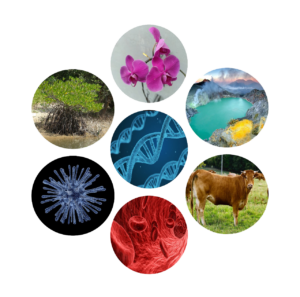 International Conference on Life Sciences and Biotechnology (ICOLIB) is biannual international, peer-reviewed conference focuses on life sciences, biotechnology and related fields such as health and medicine, agriculture, biodiversity, environmental, conservation, new and renewable energy. Biology Department, Faculty of Mathematics and Natural Sciences – University of Jember proudly present the 3rd ICOLIB 2019 with theme "BIODIVERSITY : Molecules to Biosphere".
The Conference invites researches, academia, educators, industrial practitioners and professional to meet and share knowledge and results of research. We look forward for significant contributions to all major fields of biology and biology-related fields in theory, methodology and application.
This conference covers all subjects in the fields of Biology/ Life Sciences including cell biology, health and medicine, horticulture, bioinformatics, breeding, food science, system biology, genomics, biodiversity and conservation biology.